Château Lafaurie-Peyraguey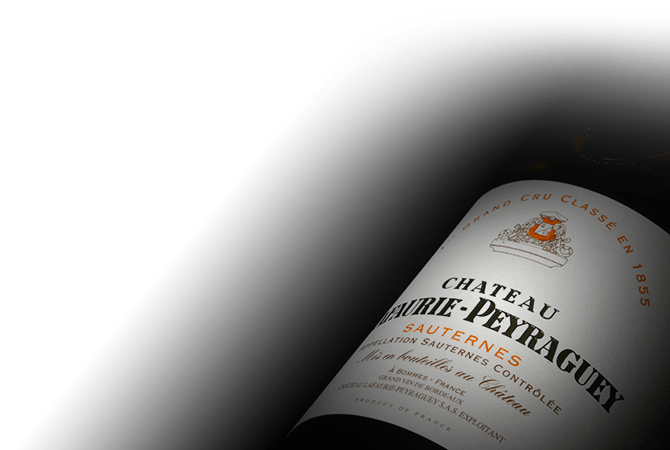 Château Lafaurie-Peyraguey is a First Great Classified Growth of 1855 in Sauternes and is one of the most prestigious names in the emblematic sweet wine appellation that is located in the south of the Bordeaux region. This very old vineyard whose origins date back to the twelfth century has passed through the ages with prestige and lustre. Lafaurie-Peyraguey has experienced a true revolution in quality that has raised the estate to the top ranks of the greatest wines of Sauternes since Silvio Denz, a businessman, Grand Cru lover and Lalique CEO, took over the estate in 2014.
Directly adjacent to the iconic Château d'Yquem, Château Lafaurie-Peyraguey has an exceptional terroir with a 35-hectare vineyard with a prime location on the Sauternes gravel terrace that has a limestone layer resting beneath it.
Because great wines come from great terroirs, Silvio Denz pursued with conviction and passion his will to capture the most beautiful essence of this terroir through expressing the terroir in wines of excellence. From the vineyard to the winery, each step in Lafaurie-Peyraguey's realization testifies to the constant attention and technicality taken during each of these steps.
Presented in a uniquely-designed Lalique bottle, the Château Lafaurie-Peyraguey wines reveal an identity with a strong personality. Rich aromas, precision and fruit purity superbly characterize the elegant and refined Sauternes style. It is expressive in their youth, and evolves into a rare complexity over the years while maintaining brilliant liveliness.