Merlot, deriving from the French word Merle (or little blackbird) is a well-known and widely planted variety across the world. Its approachability and elegant, soft tannins pair wonderfully with food and allow the wine to be enjoyed on its own. A cross of Cabernet Franc and Magdeleine Noire de Charentes, Merlot is the second most planted wine grape variety in the world. This red wine grape variety has strong ties to the Bordeaux region, as it is believed it was first used in the 1700's in a red blend - and has continued to be a beloved wine across the world today. Despite its reputation to be easy-drinking and its ability to soften harsh tannins in blends, the best Merlot wines can age in bottle for decades.
The History of Merlot
While Merlot has for a while been a staple in France, in the 1900's, a scientific study known as the "French Paradox" brought Merlot to the spotlight in the United States. This study noted that heart disease in the French population was considerably lower than in the United States, despite the French indulgence in saturated fats. This claim was backed up with evidence that the French drank more red wine, which has antioxidant properties, resulting in a spike in red wine drinking.
The Merlot craze in America fell just as fast as it rose, after a famous split-second scene in the 2004 hit movie Sideways. A wine obsessed character played by Paul Giamatti colourfully refused to drink Merlot at dinner, while in other scenes of the movie he professed his love for the complex Pinot Noir varietal. This, known as the "Sideways Effect," led to a downfall in Merlot sales and a huge spike in Pinot Noir popularity. However Sideways was not all to blame for a decrease in Merlot sales in the United States – it just added to the downfall. By the time the movie came out, Merlot prices were already declining as many wineries planted large yields and produced low quality wines from the variety to meet the demands of consumers.
Despite the rise and downfall in trends, top quality Merlot has remained a consistently popular variety to date. Its range and diversity allow it to be an approachable table wine for novice drinkers or a complex beauty for collectors to adore.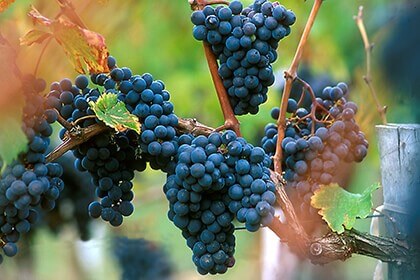 Merlot: The Chameleon Grape Variety
Merlot has an exceptional ability to adapt to its environment, making it a widely planted variety in most wine regions. Similar to Chardonnay, this variety is able to thrive by adjusting to both its location and differing winemaking techniques. Generally speaking, Merlot is a dry, medium to full bodied wine with modest acidity and softer tannins. It is fruit-forward with notes of dark fruit such as black cherry, plums and blackberries. The Merlot grape is thin-skinned and juicy. The grapes can develop high sugar content, which results in wines with a higher level of alcohol. Depending on terroir and climate, it can pick up some earthy, herbaceous and mineral flavours. With heavier oak ageing, Merlot can become bolder, with a bigger body and have notes of cocoa, vanilla and clove.
In cooler climates like France, Italy and Chile, Merlot is known to have a bit more structure and tannins. More specifically in the Bordeaux region, Merlot-based wines will offer earthy notes. The terroir of the Bordeaux Right Bank is ideal for the production of this grape variety. Merlot thrives best in the clay-limestone soils of Saint-Émilion and Pomerol, generally cooler than those on the left bank, which results in opulent wines with higher alcohol content and softer fruits. Likewise, in Italy, the region of Tuscany reveals the tannins of Merlot, so bottles can range from earthy to oaky wines. Merlot for blending has also become more prominent to Italian winemakers over the past few decades. In addition to Old World wine regions, climatic conditions have a significant effect on Merlot in the Columbia Valley in Washington State, as the drop of the temperature at night maintains a high level of acidity in wines. In those different areas, Merlot can at time be mistaken for Cabernet Sauvignon.
In warmer climates like California, Australia, and Argentina, Merlot wines have lower tannins and a softer finish. Warm-climate Merlot tends to have a stronger fruit presence. For some warmer climates vintners sometimes prefer an oak-ageing process of up to 24 months, which gives the delicate wine more structure. In California, Merlot is the second most popular red wine. The scope of this grape variety is very large: from the affordable wine to the high-end and more complex wine. The warm climate of Napa Valley offers smooth Merlot with jammy fruits notes along with spice and vanilla aromas from oak. In Australia, Merlot-based wines take a page from French producers, focusing on Bordeaux-style blends especially in Margaret River.
Blending Merlot

In Bordeaux, Merlot is mainly used for red wine blends. While there are some exceptions, such as Petrus, a celebrated Chateau that produces gorgeous single-varietal Merlot wines, most Bordeaux remains a blend of two or more varieties. This region produces top quality blends at a wide range of prices. The most expensive wines of Bordeaux come from the Merlot-based wines of Pomerol and Saint-Émilion, while more affordable wines from Haut-Medoc and Côtes de Bordeaux are also dominated by the Merlot grape.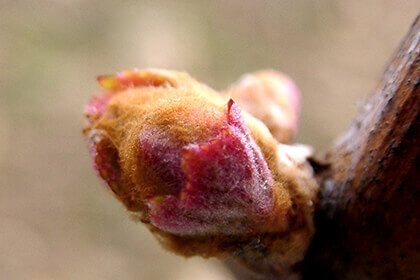 Merlot is the most widely planted grape in the region, thriving mostly in the clay soils of the Right Bank. It is the counterpart of Cabernet Sauvignon, providing a smoother balance and a supple finish to some of the most famous wine in the world. Producers in Bordeaux believe blending varieties adds more complexity to the wine. Differing soils and structures add more layers and complexity to the wine that a single variety may not achieve.
Food Pairing with Merlot
Merlot can be paired with a diverse array of dishes, as it is a very easy drinking wine with different aspects. Smooth and fruity, Merlot will perfectly match with vegetables or even dishes like salmon. A Merlot with medium tannins will go well with meat, such as chicken or light meats.