When it comes to international prestige and legacy of excellence, no Bordeaux appellation shines brighter than star-studded Pauillac on the Left Bank of the Gironde. This small yet enormously influential appellation is home to a dazzling list of renowned wine estates, including three of the five world-famous Bordeaux First Growths and 18 Classified Growths in total. While wine style varies from powerful and opulent to fine and elegant, the wines of Pauillac all seem to have one thing in common: the pure essence of Cabernet Sauvignon, grown in superb gravel soils and elevated to the height of its potential through expert savoir-faire.
A Bird's Eye View of the Pauillac Terroir
The Pauillac appellation is situated in the Médoc on the Left Bank of Bordeaux, flanked by the Saint-Estephe appellation to the north and Saint-Julien to the south. A small stream called the Pibran cuts Pauillac in half. The Pauillac appellation enjoys a maritime climate, with a forest to the west sheltering the vines from harsh Atlantic winds. While Pauillac, as much of the Médoc, is characterized by a relatively flat topography, a series of hillocks (generally less than 40m in elevation) add some diversity to the landscape. These gentle slopes favor exposure to sunlight and natural drainage, which explains why some of the most successful chateaux (Chateau Mouton Rothschild for example) are situated on top of these hillocks. The Pauillac AOC comprises 1,200 hectares (2,965 acres) of vines altogether and produces around 54,000 hectoliters of red wine per year. A significantly smaller quantity of white wine is produced as well. The appellation is named after the port town of Pauillac, which is located here and has a population of over 5,000 residents. Historically, the port of Pauillac was a very important point in the trade of Bordeaux wines abroad.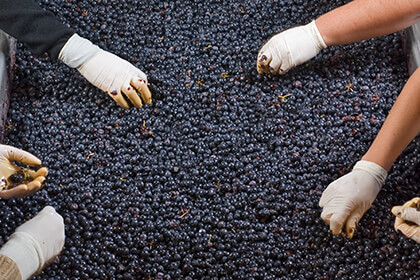 In the 16th century, Dutch engineers drained the Gironde, previously occupied by swampland, revealing the precious gravel soils that would one day birth some of the world's most cherished wines. The signature soil of Pauillac is a gravel-dominant mixture with bits of sand, limestone and iron alternating in ratio from one part of the appellation to another. Near the river, very deep gravel beds dominate the vineyards, while gravel mixes with sandstone and limestone can be found farther inland. Along with providing the vines with the minerals they need to develop, gravel soils also reflect the sun's heat and offer fantastic drainage, which means that vine roots have to fight their way down into the soil in search of water. In doing so, they become quite strong and exchange nutrients with the soils around them, which is reflected in the concentrated, complex flavors of the grapes they bear. One grape variety is particularly well suited to the signature gravelly soils of Pauillac: Cabernet Sauvignon.
Cabernet Sauvignon: The King of Pauillac
Cabernet Sauvignon is the flagship variety of Bordeaux's Left Bank in general and Pauillac in particular, comprising at least 70% of most Pauillac blends. In Pauillac, Cabernet Sauvignon produces full-bodied, rich and complex wines with very elegant and structured tannins. While Cabernet is king here, Merlot, Cabernet Franc, Carmenere, Petit Verdot and Malbec grapes are also allowed under appellation laws. Cabernet Sauvignon is often blended with Merlot, which adds a bit of roundness to the wine, and to a much lesser extent with the other three permitted varieties. Red wines from Pauillac tend to be remarkably age-worthy, evolving beautifully over the course of 15-25 years, and even longer in the case of higher-end wines. Over the years, the tannins soften and round out, while the bouquet opens to reveal tell-tale aromas of black currants, cedar wood and cigar box during the tasting.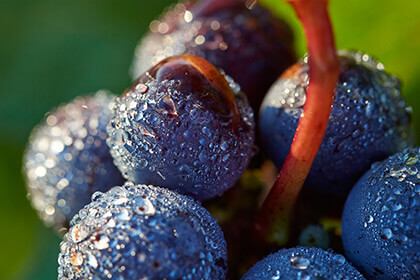 The wines of Pauillac tend to be aged in largely new French oak barrels for a period of 16 to 20 months. The process of oak-aging softens the powerful, austere tannins and adds earthy, toasted, spicy and smoky nuances to the black-fruit-forward profile of the wines.
Pauillac Classified First Growths: Stars of Bordeaux
What makes Pauillac stand out as perhaps the most famous of all Bordeaux appellations is the fact that it is home to three out of the five legendary First Growths, enjoying the highest rank established by the 1855 Classification of the Medoc & Graves wine regions. While these three estates are all situated within the commune of Pauillac, their wines could not be more different from one another.
Producing one of the most highly rated and priced wines in the world is Chateau Mouton Rothschild, a Pauillac estate purchased by the visionary Baron Philippe de Rothschild in 1922 and elevated to First Growth status in 1973. Chateau Mouton Rothschild sits atop a gravelly ridge in the northern part of the commune, with some sandstone complementing gravel in its soil base. Its vineyard comprises 90 hectares (220 acres) of vines, aged over 40 years on average. The Chateau Mouton Rothschild Grand Vin is cherished among wine lovers for its decadently rich, opulent, fleshy and exotic style. Additionally, the labels of the Chateau Mouton Rothschild Grand Vin are collector's items, with each vintage bearing a representative work from a famous artist, including Miro, Picasso, Cocteau, Chagall and Warhol. Established in 1993, Mouton's Second Wine is named Le Petit Mouton, and is one of the most sought-after Second Labels in the world.
Vastly different from Mouton is the signature style of Chateau Lafite-Rothschild, emphasizing finesse, elegance, harmony and perfume over opulence and power. Chateau Lafite Rothschild boasts an illustrious pasts and was ranked a Pauillac First Growth by the 1855 classification. Covering 112 hectares (277 acres), the Lafite vineyard is planted in a terroir with a limestone base, resulting in more aromatically complex and nuanced flavors in the estate's world-famous wine. The precise blend of the Lafite Rothschild Grand Vin varies from one vintage to another, though it often contains between 80-95 percent Cabernet Sauvignon, with Merlot making up much of the rest. While the hillsides surrounding the chateau produce the estate's namesake First Wine, the adjacent Carruades plateau is responsible for its Second Wine, named Carruades de Lafite.
Situated in southern Pauillac, the vines of Chateau Latour grow in a soil made up almost entirely of pure fine gravel with even better drainage than the soils of Mouton and Lafite. The wines of Chateau Latour are tannic and bold, especially well known for their remarkable consistency from one year to the next. The estate's namesake Grand Vin is produced from the vines that surround the chateau, while Latour's other two wines – Les Forts de Latour and Pauillac de Latour – are produced from younger vines.
Rising Stars: The Classified Growths of Pauillac
While the three First Growths have perhaps received the most international fame of estates of Pauillac, the 15 other Classified Growths to be found in here together create a more cohesive image of this diverse appellation. For example, the Second Classified Growth (considered a "Super Second" in that it is almost a First Growth in the level of quality) Chateau Pichon-Longueville Comtesse de Lalande produces a very different style of wine, almost closer those of Pomerol than a classic Pauillac. Due to the relatively high proportion of Merlot in the blend, these wines are voluptuous and supple, while still very age-worthy. Pauillac's other Second Classified Growth, Chateau Pichon-Longueville Baron (or Pichon Baron) is situated at the southern end of the appellation and produces wines with powerful dark fruit aromas, great finesse and undeniable elegance.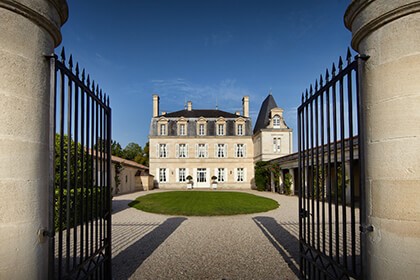 Pauillac is also home to Four Classified Growth Chateau Duhart-Milon and 12 of Bordeaux's 18 Fifth Classified Growths ranked in 1855. With its great diversity of styles, this category of Pauillac wines has long enchanted wine lovers all over the world. Long considered the leader of this category in terms of critics' ratings is Chateau Lynch-Bages, highly sought-after for its rich and powerful style. In recent years, however, Chateau Grand-Puy-Lacoste has been catching up with its powerful and rich layers of cassis fruit which make it a popular choice at fine dining restaurants around France. One of the most fascinating Fifth Growth properties of Pauillac is Chateau Pontet-Canet, which in 2010 became the first biodynamic Grand Cru estate in the Medoc. The team at Pontet-Canet has completely abandoned green harvesting, de-leafing and pesticide use, and replaced harmful tractors with horses for a more gentle treatment of the soil.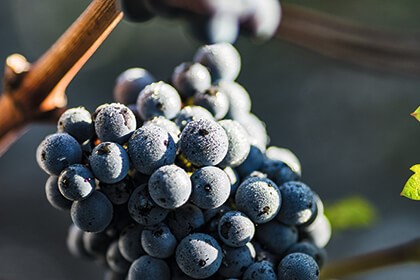 Adding even more diversity to this list are the rest of Pauillac's illustrious Fifth Growths: Chateau Batailley, Chateau Haut-Batailley, Chateau Grand-Puy Ducasse, Chateau Lynch-Moussas, Château d'Armailhac, Chateau Haut-Bages Liberal, Chateau Pedesclaux, Chateau Clerc Milon and Chateau Croizet-Bages. The difference in style between the wines of these famed Pauillac estates mirrors the differences in terroir within the appellation, as well as the unique legacy of savoir-faire characterizing each estate.
How to Enjoy the Wines of Pauillac
The wines of Pauillac have been characterized by many as textbook examples of red Bordeaux. These wines tend to be rich and full-bodied, with firm tannins that soften over decades of age in the bottle. Almost all Pauillac reds will age gracefully for 10-15 years, while the more celebrated labels will continue evolving over the course of three, four, five decades or even more. Some Pauillac wines focus more on opulence and power, while others strive for elegance and finesse. Nevertheless, they all have in common a certain regal character, brought about by Cabernet Sauvignon grown in its ideal gravel terroir.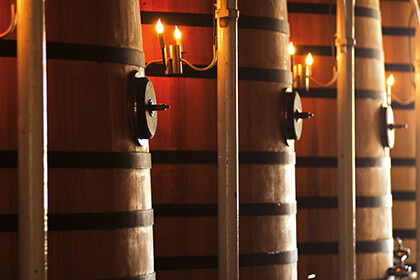 The bold, complex character and nuanced bouquet of Pauillac wines, especially when aged, make them ideal food and wine pairings to a wide variety of dishes. The most classic food pairing is with a roasted leg of Pauillac Suckling Lamb, protected by EU GI certification since 2003. The earthy, smoky, truffle notes of aged Pauillac wine go beautifully with the gamey flavors of lamb, along with most roasted, braised or grilled meats. Pauillac wines also pair wonderfully with recipes that include wild mushrooms, along with a wide array of hard and soft cheeses.